Data Centres
Introduction
Thanks to its stable, predictable and attractive environment for large-scale digital infrastructures, the Czech Republic ranks among the European Union countries that are excellent locations for digital business. The country offers a sufficient electricity grid infrastructure, fibre-optic network connected to major European peering nodes and a stable economy with a supportive regulatory environment.
As one of Europe's top locations for ICT investments, repeatedly recognised by various researchers, the country's attractiveness is confirmed by the strong inflow of high-value-added projects of the world's top ICT companies and is fuelled by the country's tradition of excellence in technical fields.
The Czech Republic is a prime location in Central Europe and, thanks to its strategic position, it is a preferred choice for regional headquarters, distribution centres and shared-services centres. This is all thanks to the country's regulatory environment, which is in accordance with EU standards, its open and transparent open data policy and well-developed infrastructure based on its long industrial tradition.
Data Centres in the Czech Republic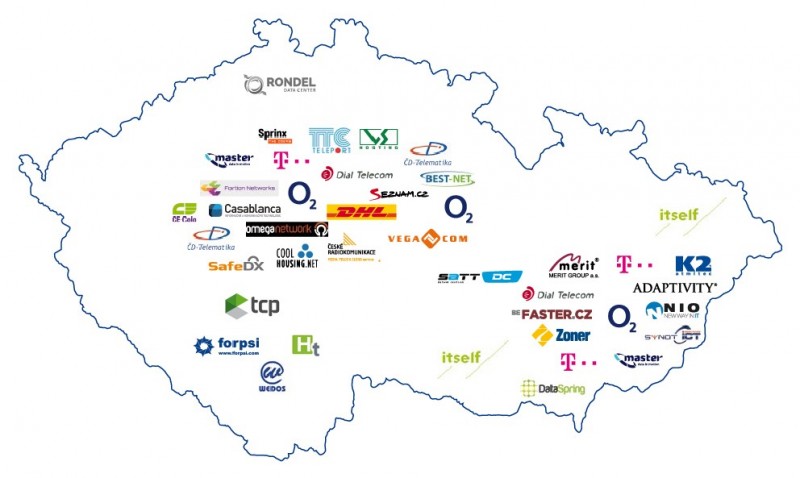 Reasons to Invest in the Czech Republic:
Competitive and predictable electricity prices
Stable and well-developed electricity grid infrastructure
Surplus power generation
Well-developed fibre-optic network
Regulatory environment in accordance with EU standards
Financial support available for data centre projects
Proven engineering and ICT skills
Creative and experienced professionals at lower costs
Open and transparent open data policy
Stable and secure environment in Central Europe
---
Contact:
Should you be interested in more information please do not hesitate to contact us at ict@czechinvest.org
Attached files
| Description | Type | Size | Date |
| --- | --- | --- | --- |
| Brochure: the sector at a glance • key investment benefits | | 4.28 MB | 3 Jul. 2017 |