Case Studies
The Contipro holding has been involved in the research, development and biotechnological production of active ingredients for the cosmetic and pharmaceutical industries for over twenty years. With excellent production quality and research facilities, Contipro is one of the world's leading manufacturers of hyaluronic acid and its applications. The holding places a huge emphasis on research with almost 40% of its employees involved in R&D. One of the latest results of company´s scientists is the first desktop device for laboratory and low operating production of nano-fibres – the 4SPIN device, designed to influence the final arrangement of fibres in layers. It is targeted to laboratories engaged in research and development of new nano-applications from biopolymers.
SOTIO is a Czech biotechnology company that is developing a next generation Active Cellular Immunotherapy, focusing on the treatment of cancer and autoimmune diseases. In developing new medical therapies, Sotio is using an immunotherapy platform based on activated dendritic cells with the view to significantly improving these treatments and making them affordable to patients. Leading scientists and clinicians in the field of immunotherapy and genitourinary cancer care from SOTIO's world-class research facility in Prague, Department of Immunology of the Faculty of Medicine of Charles University and the University Hospital are involved in implementation of promising clinical trials.
The history of Teva Czech Industries, now part of the Teva Pharmaceutical Industries Ltd., dates back to 1883, when the original company was founded in Opava in the north-eastern part of the Czech Republic as one of the oldest pharmaceutical firms in Central Europe. Nowadays, the product portfolio
contains generic medicinal preparations – mainly antiasthmatics, cytostatics, immunosuppressives, hypolipidemics, antihypertensives in the form of tablets, capsules and liquid dosage forms as well as over-the-counter drugs, active pharmaceutical ingredients and herbal extracts that are exported worldwide. The company successful operation is accomplished by approximately 1500 employees covering both manufacturing and research and development activities.
Zentiva, since 2009 a Sanofi company, is a leading international pharmaceutical provider of modern, high quality and affordable generic medicines. Even though the brand celebrated its 10 years anniversary in 2013, its roots go back to "Black Eagle" pharmacy in Prague in 1488. The production of medicines in Dolní Měcholupy, Prague, the company´s headquarters and main production site, started more than 80 years ago. Zentiva is now present in more than 50 countries in Europe, Middle East and Africa serving the needs of one billion patients. It has 3 manufacturing plants, besides Czech Republic also in Turkey and Romania. Zentiva produces about 100 million boxes per year, out of which 65% are exported. Its portfolio offers over 500 products in more than 800 dosage forms covering multiple therapeutic areas including cardiovascular diseases, pain treatment, and disorders of central nervous system, digestion system, urinary tract and genital system, respiratory system, infections or female healthcare. The company employs 6,000 people worldwide. Since 2011, the company's headquarters located in Prague manages the product development, regulatory and portfolio building for the entire generic business of Sanofi, a pharmaceutical worldwide leader.
Interpharma Praha (IPP), a fine chemical, nutraceutical and pharmaceutical company, became a member of the Otsuka Group, a Japanese Global Pharmaceutical Company, in 2008. Founded in 1932 as a pharmaceutical enterprise in Prague, the company has tradition in development and production of original pharmaceutical and nutraceutical products. Research and development activities at IPP are supported by an integrated modern pilot plant and an industrial scale bulk production GMP facility. The key products that stem from the own biomedical, chemical and pharmaceutical research include apart from pharmaceuticals and GMP nutraceuticals also X-Ray contrast media and Dermo-Cosmetics.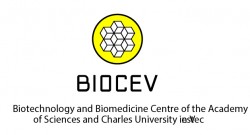 BIOCEV is a joint project involving six institutes of the Academy of Sciences of the Czech Republic and two faculties of Charles University in Prague with the goal of establishing a scientific Center of Excellence in the fields of biotechnology and biomedicine. The Center will provide respected scientists with facilities for innovative research; stimulate the conditions for excellent scientific achievement in the Czech Republic and support national, as well as European, growth of the biotechnology industry.
The scientific program involves five synergistic fields of biomedicine and biotechnology research of which the basic research goals include the detailed study of cellular mechanisms at the molecular level, inspiring application research and leading to the development of novel therapeutic strategies. These include early diagnostics, development of biologically active agents including chemotherapeutics, protein engineering and other innovative technologies.
Built around Brno´s universities strong research background, multi-field CEITEC is the unique combination of life and traditional sciences. The core of the project consists of seven research programmes (Advanced Nanotechnology and Microtechnology, Advanced Materials, Structural Biology, Genomics and Proteomics of Plant Systems, Molecular Medicine, Neuroscience and Molecular Veterinary Medicine), bringing together 64 research groups specialising in specific, progressive scientific fields and disciplines. Multiple synergies are generated by the project, in particular the interaction between programs addressing multidisciplinary issues. .
CEITEC´s aim is to establish itself as a prestigious European centre of science with a state-of-the-art infrastructure and conditions in place to attract the best researches.
The International Clinical Research Center is an integral part of St. Anne´s University Hospital in Brno; thus the center uses the acronym FNUSA-ICRC. It is the result of long-term close cooperation between experts from St. Anne's University Hospital Brno and Mayo Clinic in Rochester, Minnesota (USA). FNUSA-ICRC is an science and research center as well as a top-quality public healthcare center focusing on prevention, early detection and cure primarily of cardiovascular and neurological diseases combining the following elements:
an innovative international research and development center, a European Center of Excellence
an international educational center, disseminating the latest knowledge in health care
a state-of-the-art center for public health care providing clinical, therapeutic and preventive care in the areas of cardiovascular medicine and neuroscience
a technology cluster for companies collaborating in research and development
The recently established Institute of Molecular and Translational Medicine (IMTM), Faculty of Medicine and Dentistry, Palacký University in Olomouc is one of the most influential research projects carried out in the country. IMTM's mission is translational research with the goal to understand the underlying causes of human diseases and to develop future medicines and diagnostics.
Research programs focus on Molecular Basis of Diseases and Molecular Targets; Medicinal Chemistry; Chemical Biology and Experimental Therapeutics; Biomarkers Identification and Validation; Pharmacology and Toxicology; Translational Medicine (proof-of-concept clinical trials). IMTM´s core facilities include Bioinformatics&Biostatistics, Animal Models&Imaging, Genomics, Proteomics, Metabolomics, Cell Biology, Medicinal Chemistry, Radiochemistry, uHTS/HCA Screening Platform.
---
Contact:
Should you be interested in more information please do not hesitate to contact us at lifesciences@czechinvest.org