Case Studies
The Czech Republic is the cornerstone of Honeywell's global engineering strategy in Europe. The Prague Laboratory opened in 1993 and the Brno Design Center followed ten years later. In 2006, the Brno Design Center was integrated into Honeywell Technology Solutions' international network of research, development and engineering centres. Honeywell also has two manufacturing sites in the Czech Republic: Aerospace in Olomouc and Environmental and Combustion Controls in Brno. More than 4,000 professionals work for Honeywell in the Czech Republic.

GE Aviation has been successfully developing and manufacturing aircraft engines in the Czech Republic since it acquired certain assets of the local company Walter in June 2008. Since the acquisition, GE Aviation has already certified three new engine models and made significant investments in its Czech business. The company's engineering team has already more than doubled its size and is still expected to grow as new development projects are coming down the pike. The Czech operation has become a turboprop center of excellence for GE Aviation.
Latecoere acquired the traditional Czech manufacturer Letov in 2000. Since then, a new assembly facility and composite, machining and paint shops have been built to produce parts and subassemblies such as passenger doors for Airbus, Embraer, Boeing and Dassault. With the support of its French parent company, Letov established a new research and development technology center and the company benefi ts from its cooperation with Czech academic and research institutions. The facility is now the Latecoere Group's center of excellence for aircraft door mechanisms and subassemblies.
Zodiac Galleys Europe s. r. o. is part of the Galleys & Equipment segment of Zodiac Aerospace, a global leader in cabin interior products, structures and systems for the aerospace industry. Zodiac Galleys Europe is an exclusive producer of all Galleys for the A320 family. The company also expanded production capacity for the Long range aircraft (A330 & 340 family) and the Retrofi t (refurbishment) market in which Zodiac won major contracts from Lufthansa/ Swiss and Delta Airlines for refurbishment of over 250 planes starting in the fall of 2014.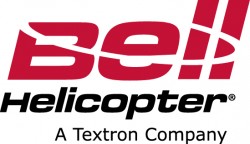 Bell Helicopter's customization and delivery center in Prague offers modifications, upgrades, avionics, and special mission packages for all current Bell Helicopter models. The facility offers customization, delivery and maintenance of Bell Helicopter aircraft and offers a wide range of aftermarket Citation Jet service offerings for Cessna. Our facility in Prague serves as an anchor for Bell Helicopter in the region and is a key part of our strategy to provide regional sales, customization, delivery, training and aftermarket support to our European customers.
---
Contact:
Should you be interested in more information please do not hesitate to contact us at aerospace@czechinvest.org
See more information about upcoming events at http://www.czaerospace.com/