Life in the Czech Republic
Relaxation and peace of mind are words that come to mind when most people who have been to the region think of this country in Central Europe – the Czech Republic. They discovered that this new EU member has a glorious countryside crisscrossed with thousands of kilometres of hiking tracks, an incredible number of cultural sites, picturesque historical towns and renowned spas where people come for treatment and to relax. The tourist season is not restricted to a mere few months of the year either. You can travel to the Czech Republic anytime and see for yourself what an ideal holiday and short break destination it really is.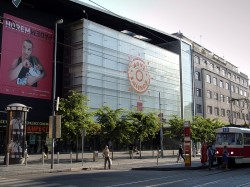 If experiencing the nation's colourful past is not for you, there are plenty of other places to spend your leisure time - from modern sport centers and golf courses to cinemas, theatres and concert halls. Czech cuisine has much more to offer than just beer, and in bigger cities you can find top-quality restaurants serving delicious international food.
For other information on everyday life in the Czech Republic, you can also visit www.expats.cz.
Attached files
| Description | Type | Size | Date |
| --- | --- | --- | --- |
| | | 304.69 kB | 26 Apr. 2017 |