Germany
Representation for Germany, Austria, Switzerland (D-A-CH Region)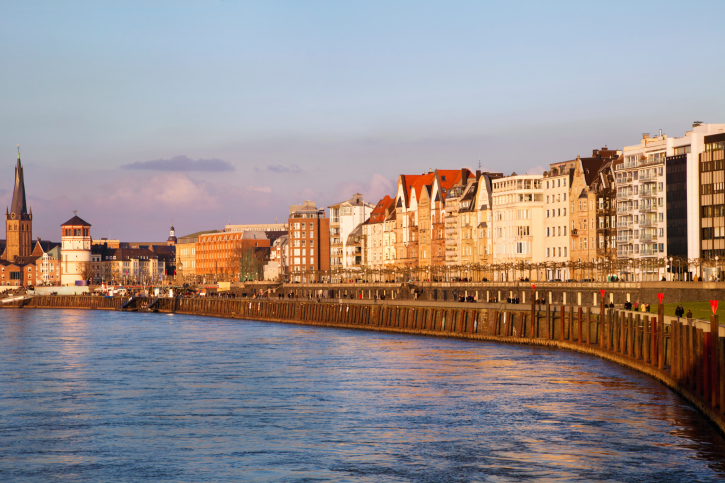 CzechInvest´s representative for D-A-CH Region offers customised on-site consulting, provides informational support to local partners and promotes the investment environment of the Czech Republic in German speaking countries.
What we offer? The competitive advantages that the Czech Republic offers to companies from D-A-CH Region seeking to better serve customers while optimizing cost effectiveness as well as R&D capacity and partnership opportunities are enormous. CzechInvest´s services (all free of charge), include: 
full business intelligence assistance
tailor-made visits/solutions
handling of investment incentives
access to EU structural funds
business properties identification
business infrastructure development
search for potential suppliers/JV/acquisition partners
care for existing investors
Whether running a production or R&D facility, companies investing in the Czech Republic benefit from the country's attractive business environment, which features:
strategic location in the middle of Europe with business partners in easy-reach
high quality of production for lower costs compared to the wage level of D-A-CH Region
established R&D centres matching the standards of the best European R&D facilities
skilled and well-educated workforce
one of the most advanced transport networks in the CEE region
industrial specialisation corresponding to D-A-CH economies – advanced engineering, automotive industry, life sciences, ICT, cleantech & energy, electrical engineering and electronics,
favourable investment incentives
Our representative for D-A-CH Region will gladly assist you with setting up your business in the Czech Republic and thus joining the ranks of renowned companies such as Volkswagen, Bosch, Siemens, Rieter, Hartmann, Continental, Linde and Saint-Gobain that testify the attractiveness of the Czech Republic.
Contacts
Germany

Mrs. Barbora Račan Ježková

Martin-Luther-Platz 28
D-40212 Düsseldorf
Germany